Services
 MASSAGE SERVICES

Kundalini  Full Body Massage
Let Us Unlock the Power of Your Nervous System to Introduce You to New Sensations
A Kundalini massage focuses on your nervous system and uses the Kundalin, that special place at the end of your backbone, to help you relax. This massage is soothing and sensual, and has nothing to do with vigorous rubbing of your muscles. For a Kundalini massage to achieve its purpose, the person giving the massage needs to know exactly what they are doing. We have masseuses that are trained and know how to work your body in order to provide you a wholesome experience.
* YKU Massage

 this massage combine
  all massage techniques of my all experience and skills this massage works on all level physical  and emotional and spiritual
– Is massage treatment which is unique tailer made for man and woman,YKU massage will preform with caring hands and it is combing our experience and all technique together which makes this amazing YKU massage absolute unique.  After 15 years of experience We have developed our own special technical of a healing massage therapy which combines our all experience and our nature gifts of empathy and healing.
 YKU massages the best deep relaxation and feeling of liberating from stress and tensity, you just need to give us call and make appointment.
Massage may during  for 60 min or 90 min   and we combing :
Swedish Massage and Lomi – Lomi massage, Deep tissue and Shiatsu with Chines Meridian massage and we adding from Ayurvedic  stile Balancing of Shakra's is 7 energy points on the body and we uses allot of    Thai Massage techniques, we work on physical level as well on energy level , during  YKU Massage session we teaching  special   breathing techniques and meditation.   At YKU massage include all body as well Indian Head Massage and foot Reflexology
We are qualified (qualification in physiotherapy very experienced massage therapists, beauticians, healers and body and mind coaches. This has given us a unique understanding of both eastern and western therapies.
 GUARANTY AFTER THE TREATMENT FEELING sense of BALANCE, BLISS and RELAXING free from discomfort and stress, it is prescription body massage tailer made to meet all your needs.
*Deep tissue massage

Deep tissue massage in still will use massage technique that works on the deeper layers of muscle tissue. Similar to Swedish massage, deep tissue massage uses slower and firmer strokes and pressure than other treatments – deep finger pressure that concentrates on particular areas, and follows or goes across the fibres of muscles and tendons. Deep tissue massage is a blanket term that describes a number of different therapies, and is often used medically by physiotherapists, chiropractors and so on.
Deep tissue massage is a type of massage aimed at the deeper tissue structures of the muscle and fascia, also called connective tissue. Deep tissue massage uses many of the same movements and techniques as Swedish massage, but the pressure will generally be more intense. It is also a more focused type of massage, as the therapist works to release chronic muscle tension or knots
(also known as "adhesions.")
Will A Deep Tissue Massage Hurt?
No it shouldn't hurt, but it's likely to be a bit more uncomfortable than a classic Swedish massage. You should always feel free to speak up if the pressure is too much for you.
How Fast Will I Get Results With A Deep Tissue Massage?
It's important to be realistic about what one deep tissue massage can achieve. Many people ask for more pressure, thinking that if the therapist just pushes hard enough, they can get rid of all their knots in an hour. This just won't happen. In fact, undoing chronic knots and tension built up over a lifetime is best achieved with an integrated program that includes exercise, work on your posture and ways of moving, relaxation techniques and a regular program of massage.
Finally, while deep tissue is certainly valuable, you should be aware that gentle styles of massage like craniosacral therapy can also produce profound release and realignment in the body.
* Best Lomi- Lomi Massage

Hawaiian 
 Lomi – Lomi massage
The Lomi- Lomi Massage is one of the oldest and most powerful forms of healing. Lomi Lomi is one of the most profound forms of massage. The massage is given in fluid, rhythmic motion using the forearms as well as the hands. Some people have described this as feeling like gentle waves moving over the body. Another feature is that different parts of the body may be massaged at the same time, for example one arm or hand may be working on a shoulder and the other hand may be working on the opposite hip. This assists the recipient in totally relaxing as it is impossible or at least extremely difficult for the brain to focus on the two different areas at once. By not working on areas in isolation a deep sense of balance and harmony is achieved. whilst technique is important, the priority is loving the body, using intuition so the massage is "right" for the client. The client on the table is not viewed as someone to be fixed, but a being to be returned to harmony and balance. It is important to remember that the practitioner does not heal but is the facilitator for the healing.  
Cellulite massage
• T

he cellulite treatment refers to the dimpled appearance of the skin that some people have on their hips, thighs, and buttocks. With cellulite treatment massage appearance of cellulite will reduce. The cellulite appearance is more common in women than in men because of differences in the way fat, muscle, and connective tissue. The lumpiness of cellulite is caused by fat deposits that push and distort the connective tissues beneath skin, leading to the characteristic changes in appearance of the skin.with cellulite treatment therapist will be use and more focus with special massage techniques to improve blood circulation on the aria where the cellulite appearance.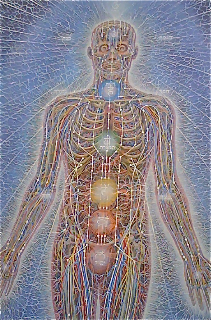 • Chinese Meridians
• Chinese Meridians are the pathways of qi (chi) and blood flow through the body. Qi flows continuously from one meridian to another. In Massage in California Yelena still I am do Chinese meridian massage with the healing technic system which restoring the qi, and is the ultimate goal because in restoring the GI it will be restoring overall health and well being to the individual. I am assist you in repairing dysfunctioning areas within their meridian systems to restore a natural balance by utilizing various healing methods, the chinese meridians massage in YKU still will use special technique to stimulate over three hundred pressure points, which are the gateways, where energy can flow and unblock .  
• Shiatsu Pressure points
• Reflexology
(The ancient,healing art involves of specific points on feet and hands, which correspond to the body's various systems, helps improving circulation and boosting the immune system)          
THAI MASSAGE

This massage incorporates acupressure and yoga manipulations by the therapist on the recipient, who is situated on mat on floor. Recipient remains passive to the therapist at all times. Improved relaxation, spinal and skeletal alignment, increased energy and circulation; often induces a meditative state for the recipient.
Touch is and always has been powerful medicine. It soothes, relaxes, comforts and heals. Massage is the means whereby touch is applied in diverse ways to achieve these effects. Thai massage represents the ultimate touch experience. At any entirely non-sexual level it involves the most complex physical interaction between giver and receiver of any form of massage practiced at the present time.
GUARANTY AFTER THE TREATMENT FEELING sense of BALANCE, BLISS and RELAXING free from discomfort and stress, it is prescription body massage tailer made to meet all your needs.
• Massage isn't capable of curing any serious or life-threatening medical disorders – but it can provide welcome relief from the symptoms of anxiety, tension, and stress, as well as back pain, headache, muscle pain and some forms of chronic pain.
It's also frequently recommended for the treatment of minor sports injuries and repetitive stress injuries and for the enhancement of physical conditioning. Some people find that it even relieves such digestive disorders as constipation. There are many reasons to get a massage and here are just a few of them:
• Massage relaxes painful and tight muscles. Massage stretches and kneads tight and painful muscles, gently separating individual fibers that may have become bound and knotted together.
• Once your muscles are relaxed you may find that you can move more freely, breathe more deeply, making it more likely for your muscles to remain in their new-found flexible state.
• Massage improves joint mobility and health. Massage can help increase range of motion in your joints by releasing muscle tension around them. In addition, circulation is also increased in the joints – actually stimulating the healthy production of the joint's natural lubric action.
• Massage can help ease secondary pain
Massage can relieve secondary pain that builds up around a primary source of pain, which can even sometimes last longer than the original cause. Headaches brought about by tense shoulder and neck muscles, pain and tingling that travels down your leg as a result of tight low back muscles or arthritis are just a few examples. Massage increases vitality, energy and alertness.
• Massage increases circulation throughout the body
This cleanses your body of waste products that can cause fatigue and soreness. Massage promotes restful sleep. Many people find that massage helps with accomplishing a full night's rest. Massage helps the body and mind relax, and it's a great way to end a hectic day.
• Massage releases your natural endorphins that reduce pain and give feel-good factor. Is a great way to stimulate the parasympathetic nervous system and so lowering the pulse, slowing breathing and, in general, chilling you out.
• By assisting in breaking down of scar tissue & adhesions and improved blood circulation massage speeds up the elimination of waste products, which in effect promotes healing.
• It can also benefit those suffering from PMT, menopausal symptoms, and skin complaints and in respiratory ailments, as well as being useful in the treatment of depression and emotional traumas.
•
• There are so many more benefits of massage and if you've never had a massage before, now is definitely the time to get one
• Remember prevention is better than cure. Once you show signs of improvement we will continue to work with you to keep harmony and balance already achieved. A regular treatment, depending on your timetable, will stop future stress accumulating.
• We encourage you to have regular treatments to prevent illness and maintain a state of well being email
•
• Softens Skin: It gives it healthy glow. Improves the appearance of cellulite. Many people include massage in their beauty regimen for its ability to promote a youthful appearance and as an auxiliary treatment to enhance the effects of the beautifying procedures, such as plastic surgery and facials.
• Increased awareness: It can help you to become aware of how are you holding onto certain patterns of tension and thus let you break them, help to gain self-confidence through releasing old, negative body images
• Emotional growth: It help to access inner psychological issues, bring them to light and help to heal past emotional trauma involving abuse and negative body-image (for example by being overweight, handicapped, etc)
• Meditation: It helps to focus on awareness, breathing, compassion and relaxation. Sensitive sharing leads to quiet your mind and remember some of the more important things in life