Alona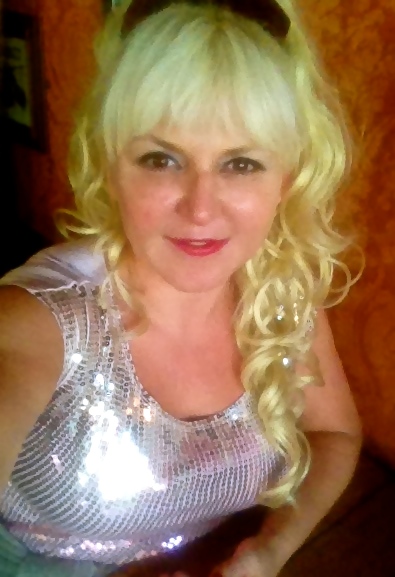 London Massage Therapist , Physiotherapist, Healer, Beauty Therapist, Bodywork Therapist.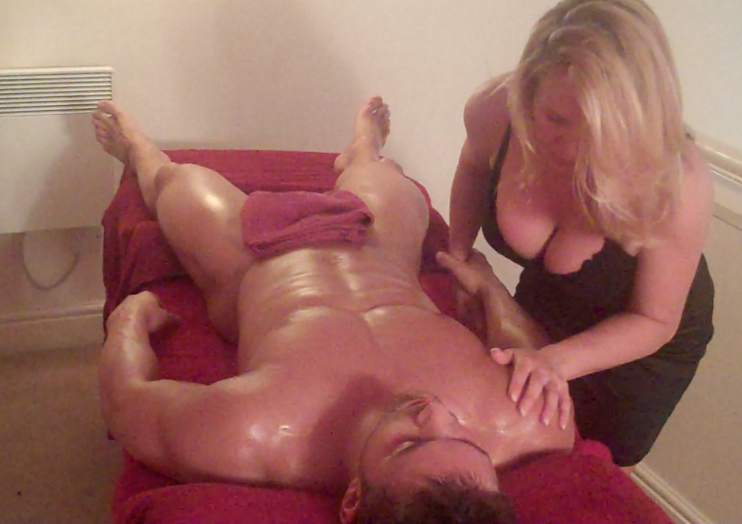 I am Alona  , 37  I was born  and  raised in the far east Europe peninsula of Kamchatka  in eastern East Russia, ( federation of Russia), located between Alaska and Japan,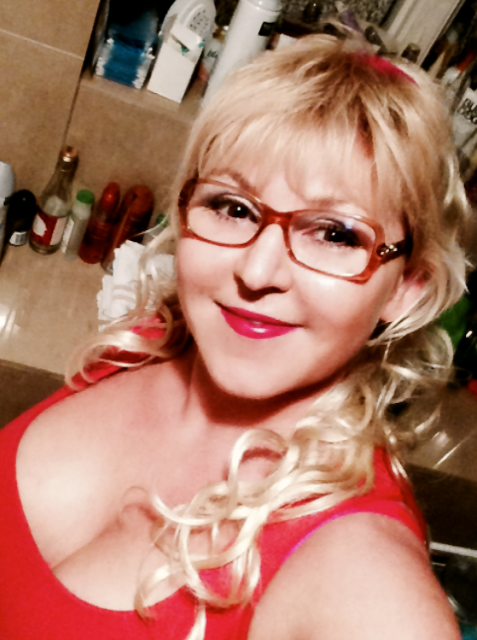 my interests are in eastern healing massage that were nurtured early in my life.  I got enormous influence from my grandmother, a healer in Shaman Inuit culture.   From arly age, I observed my grandmother as she prepared shaman ceremonies. When I grew up, I finished studies in alternative medicine , physiotherapy and healing techniques,
From Russia,  in 1989 I have moved to Amsterdam, Netherlands, where I completed studies in beauty and massage.  I am a professional, qualified beautician, physiotherapist, and massage healing therapist with  many years experience working in the beauty and SPA industry world wide.  I have worked for luxurious Cruise Ships and in t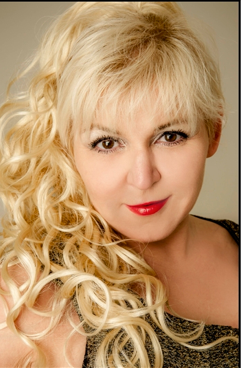 he best 5 star Luxurious hotels in SPA departments.
   During this time I have trained in numerous treatments with some of the best massage therapists, beauticians , healers and body and mind coaches world-wide. My teachers were :        
Deepak Chopra 
  – American physician and writer.
Sandra Ray  
– Founder of re-birth therapy, eminent author and public figure on the subjects of Relationships, Rebirthing/Breathwork, India Spiritual Quests, A Course in Miracles, Hawaiian Wisdom, The Divine Mother, and Spiritual Healing gives her voice to the new paradigm in relationships and spirituality.  
Barbara Ann Brennan  – "Light Emerging"  school if healers, is an American author, spiritual healer, businesswoman and teacher working in the field of energy healing. In 2011, she was listed by the Watkins Review as the 94 th most spiritually influential person in the world.
Echard Tolle –
A German-born Canadian resident, best known as the author of the
The Power of Now
and
A New Earth
, which were written in English. In 2011, he was listed by the Watkins Review as the most spiritually influential person in the world.
In 2008, a
New York Times
writer called Tolle "the most popular spiritual author in the United States."
Also  I have studied  'Course in Miracles'  for many years which embraced my understanding about spirituality .
As well,  I have spent years in Indian Ashram where I have learned from great spiritual teachers and from  Gurus who are physically not in this world, but in great memories,  they are all ways with us
Sir Nisargadatta Maharaj    
        and     
Sir H.W.L. Poonja.
  In 2009, I finished the school of Tantra including Prasave Tantra.  After that I visited and enjoyed the teaching of  Kashimiran Tantrism, Skydancing Tantra and the Vegyan Bhairav Tantra.  And have the  pleasure and honor of receiving the transmissions from some of the most acclaimed tantric masters of modern time, including Margo Anand,  The Love & Ecstasy Training , The Love Ecstasy Training,  Sky Dancing Tantra Institute.  Dawn Cartwright,  Mahasatvaa Ma Ananda Sarita, Swami Anand Geho.
From  my long experiences, I confidently  developed  magic touch and highly trained hands in order for you to feel the true exquisite benefits of a highly sensual massage experience.
I have met so many more Great  teachers and spiritual leaders.  This has given me a unique understanding of both eastern and western therapies.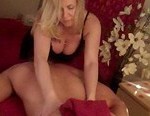 As well I have worked in Russia, India,  Spain,  Italy,  France,  Netherlands ,  England , Canarish islands,  Caribbean,
and USA, California ….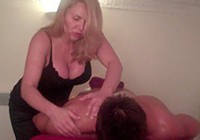 My work experience include :
•   Rehabilitation Clinic "Villa Sofia" , and Ambulatory of Physiotherapy "J.F.Kennedy", Via delle Terme 80, Acireale (CT) .
•   Rehabilitation Istitute A.S.P "Golgi – Redaelli", Via Bartolomeo D'Alviano, Milan (MI)
•   Social Cooperative "Paxme Assistence", Viale Restelli 49, Milan (MI) italy.
•   Orthopedics (LCA, Ankle, Hand, Arthroscopic Surgery, Prosthetics knee and hip rehabilitation).
•    Neurological (Cerebrovascular Accident, Spinal Cord Injury, Multiple Sclerosis, Traumatic Brain Injury, Parkinson disease).
•    Amputees (Leg amputation).
•    Hydrotherapy (Use of therapeutic water for pain-relief and treating illness).
•    Sport therapy (Treat injuries and assist with rehabilitation, preventing sports injuries and dealing with the effects of physical and emotional trauma due to sports injuries).
•    Respiratory.
•    Cardiac.
•    Patient evaluation (Use of assessment scales).•    Manual Therapy.
•    Equipment abilities (TECAR, Isokinetic Dynamometer, Ultrasound, TENS, Eletrical stimulation,
Laser therapy, Magnetic therapy).
•      London  for Steiner Cruise Line  at Beauty Spa   as  Beauty Manger for  therapist department
I launched my own business named YKU beauty and Massage in Amsterdam in 2000 and a year later,  I moved to a larger facility;  Bliss Spa on Kizer canal.  The concept of my business  for beauty and holistic healing, well being makes every cell in our body smile. I have developed my special technique of a healing massage therapy which combines my experience along with my nature gifts of empathy and healing.
For those seeking balance, bliss and relaxation, or those wishing to be free from discomfort in there bodies which causes a lack of vital energy,  highly recommend a prescription body massage treatment tailor made to meet all your needs.
I  offer massage treatments which can help you relieve from the following numerous alignments including: tension, headaches, neck pain, frozen shoulders, back pain, tiredness and stress.
I have developed my own special technical of a healing massage therapy which combines our experience with our natural gifts of empathy and healing energy as I am a Massage and Beauty therapist and  I am a Neutered  healer, Kundalini practitioner and energy master after 10 years working in health  and beauty industry  world wide
I am feel  confident that I do the best and amazing massage training services  world wide as I  have travelled around the world and still learning new experience and techniques in the art of healing. As all my friends and all people with whom I come in contact say about me that:
I have wonderful personality , amazing charisma and an attractive, charming young woman.
I  feel compassion and sympathy  and it is my great pleasure to share and give all my knowledge and experience to my students and for my clients, after have amazing experience and  working as manual and beauty , massage and healing therapist world wide   I have developed great ability to make you feel as the happy and relaxed beautiful person as you are.
I do work and use the deep  energy level.  You will experience intensive tingling  sensations flow through your  body through which will bring  balance and open all port's or channels of Shakra's – the 7 energy centers located in our body.  My session includes cleaning and stimulate  your  10 meridians,  and  as well  manual stimulation  of 300 pressure points and massage all muscular  tissue.  This involves a lot of breathing exercises to arise the Kundalini  Energy, and with this  unspeakable , beyond words explanation of this healing experience we will transform your state of mind to bliss, ecstasy and happiness,  content way of life.  The spiritual experience will take place.
My   Massage  Therapy session is a combination of Western and Eastern massage  techniques  and is also a profound and intensive deep relaxation  experience.  I use my  skills of over 15 years experience as  Physio and beauty and massage therapist with  wide knowledge of massage techniques such as;  Swedish massage, deep tissue and  Shiatsu Pressure Points Massage , Chines Meridian Massage  and  Aromatherapy Massage with Ayurvedic  Marma Massage , Hot Stone Massage, Lymphatic drainage massage, Shakra's balancing massage,  Lomi-Lomi Massage, Chinese Meridian's Massage, Polenace Massage, Californian Massage .
All my clients after first  massage treatment are amazingly surprised of the effects they experienced in the body and mind as most of my clients has  never experienced such phenomena of intense sensations. What most people experienced as tingling blissful powerful sensation we name this  "Kundalini" is raise through the entire body, is difficult  to describe with words.
My  massage session  is Full Body Holistic Massage as  I am also a master in Lomi – Lomi Massage, Japanese Shiatsu Massage  and Manual Lymphatic Drainage Massage, as well Reiki Massage, Remedial Massage  and Thai Massage.  All these massages  are in  75, 90 or 120  minute treatment sessions.  My sessions in   include full body,  Indian head and Face massage,  and foot  reflexology zone,  which  I use to stimulating special pressure points, resonating with the inner organs such as the liver, stomach, heart, longs , and improve the senses of sight and sound and touch and smelling.
Because  I work with Kundalini  energy, this involves a lot of breathing and  Healing  Art of touch. All clients after  my session experiences a  trance  feeling themselves  as floating and energy of bliss.  Every client after my massage session feels complete relaxed, clear in mind and totally   feeling a renewed and revitalization  of mind and body.
I  offer massage treatments which can help to  relieve your body from the following numerous alignments including:
tension, headaches, neck pain, frozen shoulders, back pain, tiredness and stress. I have developed my own special technical of a healing massage therapy which combines my  experience with  natural gifts of empathy and healing
please call more information and appointments
Massage Therapist London
Alona